It's OFFICIAL – the holiday season is in FULL swing and in less than 3 weeks it will all be over! You probably have five million things on your to-do list including Christmas cards to send out, presents to buy, treats to make, etc. The list could go on and on and then on some more.
Sometimes at this time of year we can get so burdened down with all there is do, although they are all probably wonderful things, that we actually may just want to put on our pj's, climb into bed, and hibernate for awhile – a long while instead.
While our physical health should be something that is always at the top of our list we need not forget our mental health as well. Most importantly at this time of year.
Here are a few simple "to-do's" to keeping our sanity in tack until January…
Stop and enjoy. Take a break. Sit by yourself quietly in front of the Christmas tree. Reflect, ponder, just be peaceful.
Take something off your list. After several meltdowns this week I finally did this one. I said, "No, I can't do that right now." It's okay. We don't have to do everything and be everything to everyone. The world will go on if we can't volunteer at the school party or bring cookies to the meeting or participate in the dance number. It's okay to take a step back and force yourself to not be so busy.
Be thankful. We all probably have many and many a things in our lives to be thankful for. Forget about the wants and long wishlists and everything else that may take away from the spirit of this season and express gratitude for all you've been blessed with.
While your physical health is of extreme importance try this month to relax and enjoy this time of year without going too crazy and throwing your mental health out the window!
I hope this holiday season you find yourself surrounded in happiness by those you love. Merry Christmas!!!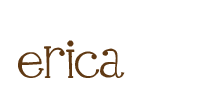 {kierste}